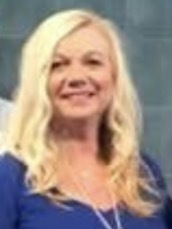 Principal's Welcome
Nancy Copeland
Thursday, August 31, 2017
Welcome to the Central Elementary web site. I appreciate the opportunity to share some information about our school, my staff and myself. My name is Nancy Copeland and it is a tremendous honor to serve as Principal of Central Elementary. I am married to Charles. We have three children and two grandchildren all of whom live in Texas. Two of our children are graduates of Idabel High School. My husband was born and raised in Idabel. He also is a graduate of Idabel. I have worked for the Idabel School System for over twenty years. I have over thirty years combined teaching experience having moved to Idabel from Texas. I was born and raised in Hot Springs, Arkansas.
Our students at Central are extremely blessed to spend their days with a faculty that always puts children first. All of our faculty are highly qualified and teach because of their love and desire to help and nurture children. It is not just their job, it is a calling. We strive to meet the educational and emotional needs of each student by surrounding them with stimulating instruction and challenging opportunities. I am pleased to work in such a wonderful atmosphere with a truly outstanding faculty and staff. I am looking forward to great things in the future at Central Elementary.
Let me encourage you as a parent/guardian to become a part of the great things to come at Central. One of the biggest factors that contribute to the success of a school is the support it receives from parents and patrons of the community. A child's level of performance is directly related to the amount of time each parent/guardian is able to spend with them. Join with us in our commitment to ensure your child will be successful and let us take Central to new heights. There are many opportunities to become active at Central Elementary including our PTO. We look forward to working together as we continue on our never ending quest for excellence.