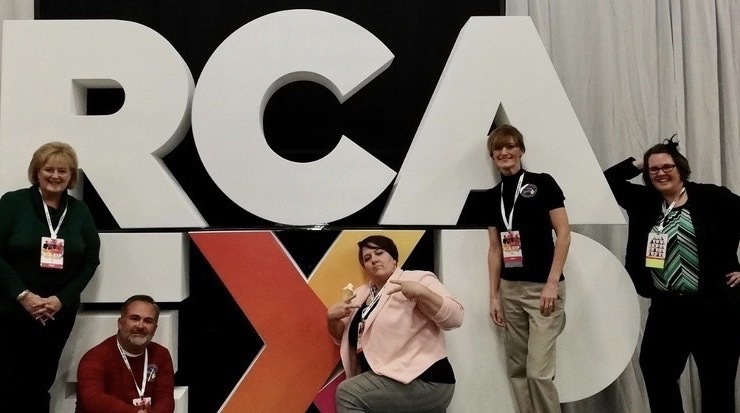 Cofounders and administrators, of the Ron Clark Academy, Ron Clark and Kim Bearden, hosted a workshop for an in-depth, intimate professional development event.
Ron and Kim have over 55 years of combined experience, and 30 of those have been in administration. What have been the secrets to their success? Ron, Kim, and fellow administrators Junior Bernadin, Troy Kemp, and Kirk Brown join together to share ways to :
· Build rapport and enhance relationships among staff, parents, and students
· Communicate effectively
· Build staff morale and prevent burnout
· Challenge and support students
· Foster community support
· Create teacher leaders
· Engage every child in the learning process
· …And inspire, motivate, and get things done!
Idabel Public Schools has once again found a way to send a small cohort of our staff to learn from the best! Teachers Carrie Fletcher, Shannon Pond, Trudy Procell, Principal Terri Bastible and Instructional Coach/21st Century Director Chris Gammon travelled to Atlanta, Georgia to learn and bring back to Idabel the Ron Clark Academy secrets of success.
The Ron Clark Academy trainings are high energy, fun and inspiring for educational professionals that attend. This exclusive training is a one day training and provides an in-depth, tailored professional growth model.
Participants engage with the Ron Clark Academy staff and students in an intimate setting where the RCA best practices are shared so our staff members can bring them back to implement in our efforts to Prepare Champions for Life!