It's the most wonderful time of the year! Make plans to attend the Idabel Christmas Parade on Friday, Dec 3rd. IMS will have multiple groups participating this year. Let's show our support for them. Hope to see you there!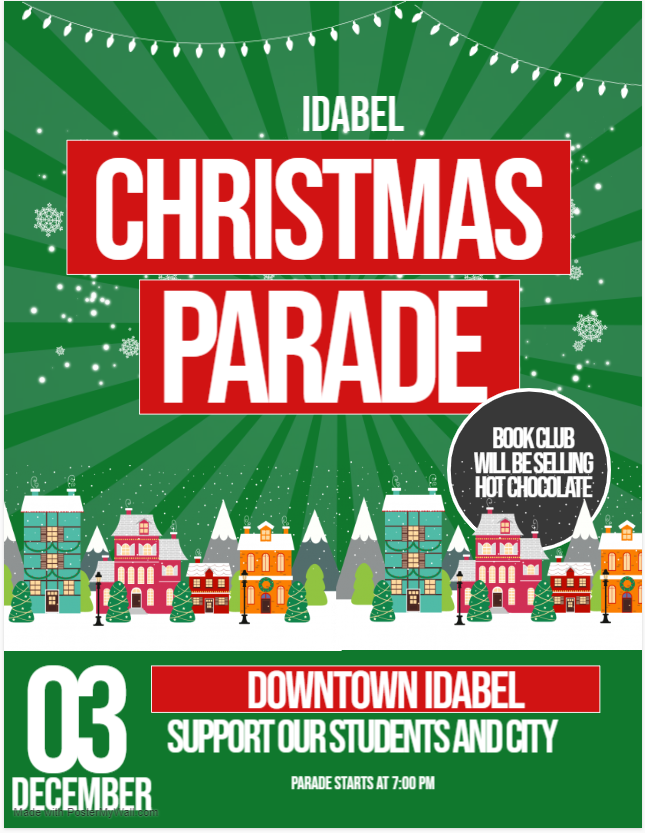 The GRINCH had a CHANGE in SCHEDULE! #imswarriors #ipswarriors Please like and share the NEW schedule.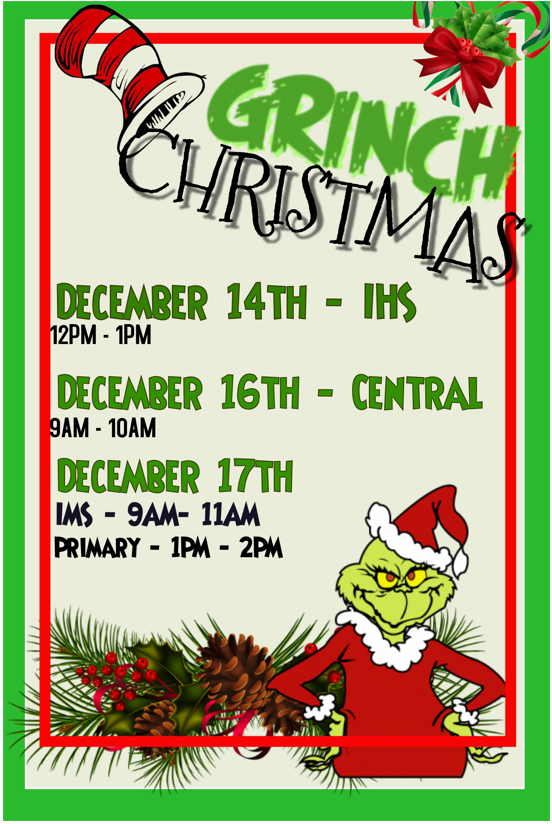 The Grinch is coming to Idabel Public Schools! #imswarriors #ihswarriors #ipswarriors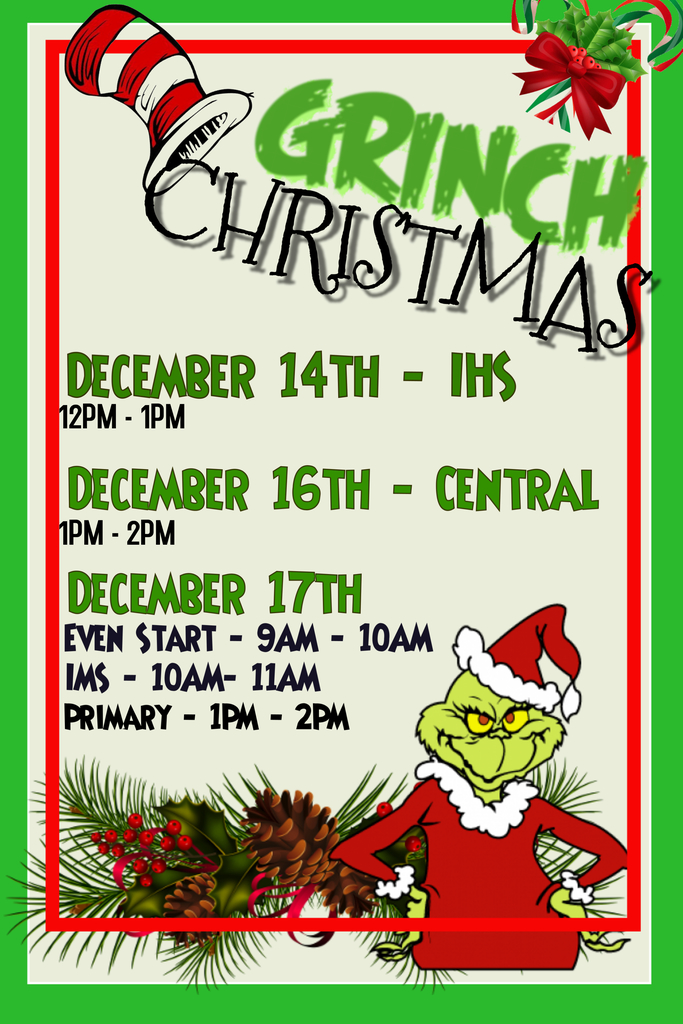 #imswarriors will be part of the "Lighting of the Tree" downtown on Tuesday, November 30th at 6:00 PM. Join us in celebrating the beginning of the Holiday Season.

IMS Student Council will now be sharing a weekly bulletin to keep everyone informed about events. Thanks Ms. Lehr and IMS Student Council. #imswarriors #ipswarriors #GOWARRIORS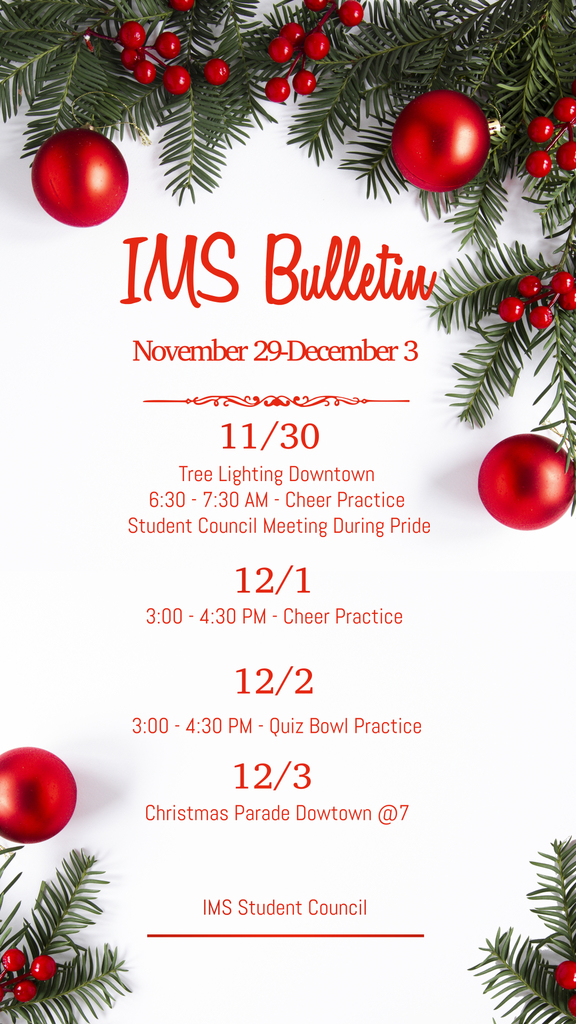 IMS teachers spend their break preparing for students. #calliebryantsclass #ims #idabelps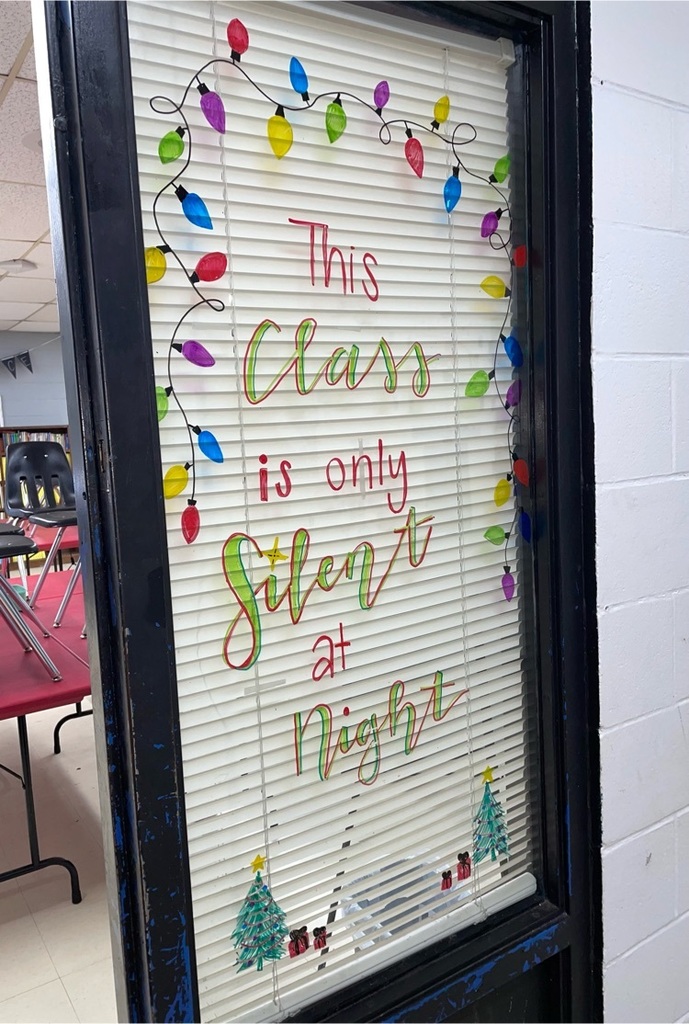 Hope you didn't eat too much so you can run to the Black Friday sales. #imswarriors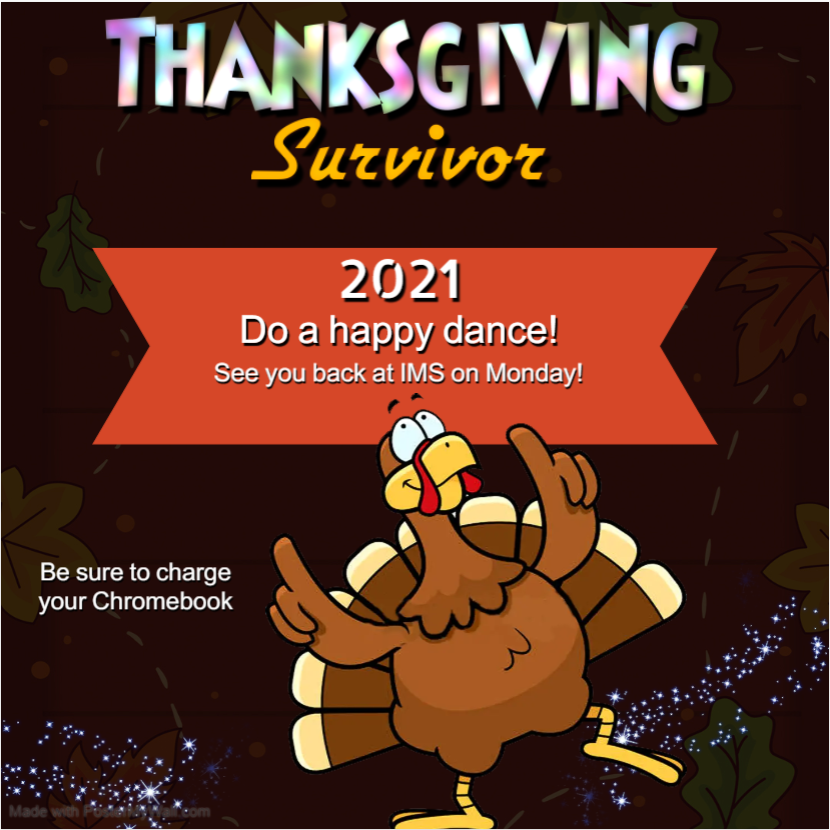 Thinking of you today as we celebrate things we are thankful for.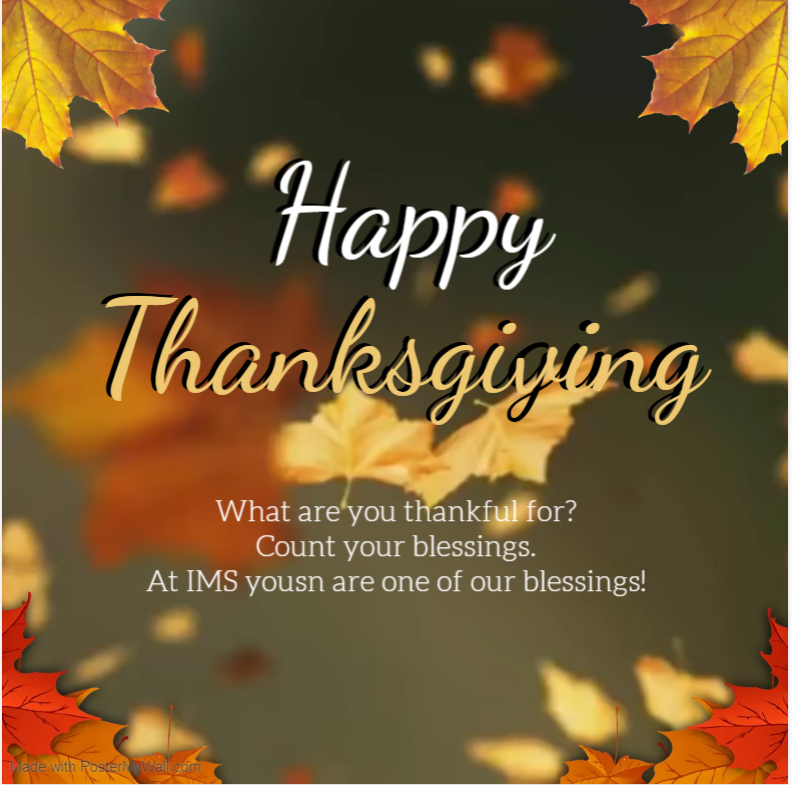 Time spend in the kitchen with family is one of my best memories of Thanksgiving. #imswarriors

Enjoy this time with family and friends.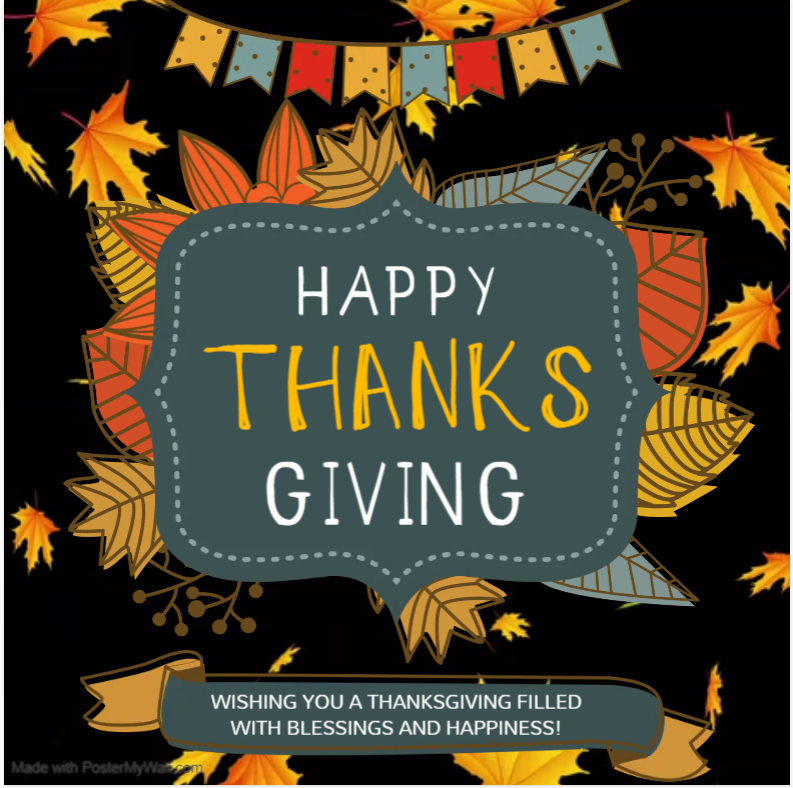 Hope you have a wonderful Thanksgiving Week! #imswarriors

IMS National Junior Honor Society took food to the Little Library Boxes. Those in need can pick up an item when they stop by to get a book. Part of the responsibilities of NJHS is community service. Thanks to these students and Mrs. Pratt for their assistance. #imswarriors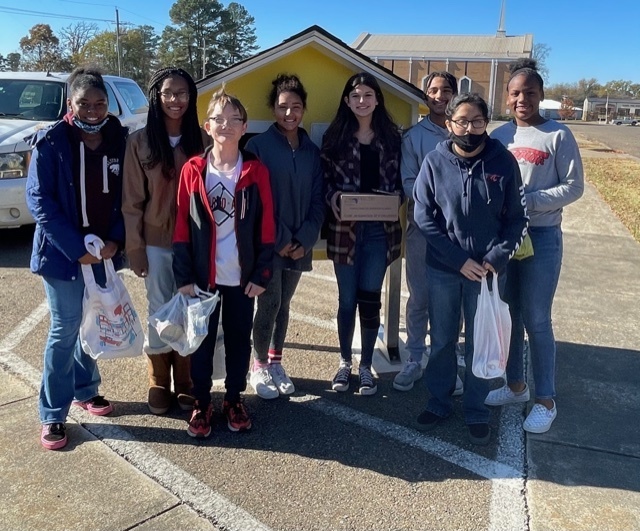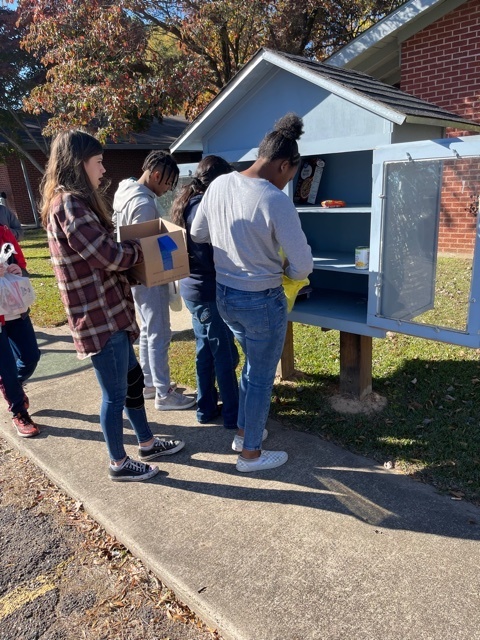 IMS Show Choirs Champion Voices and Take Six did a great job entertaining the crowd at the Senior Citizens Thanksgiving Luncheon! They also enjoyed the bus ride with Primary South's Sweet Sounds. They did a great job too. #WarriorNation #imswarriors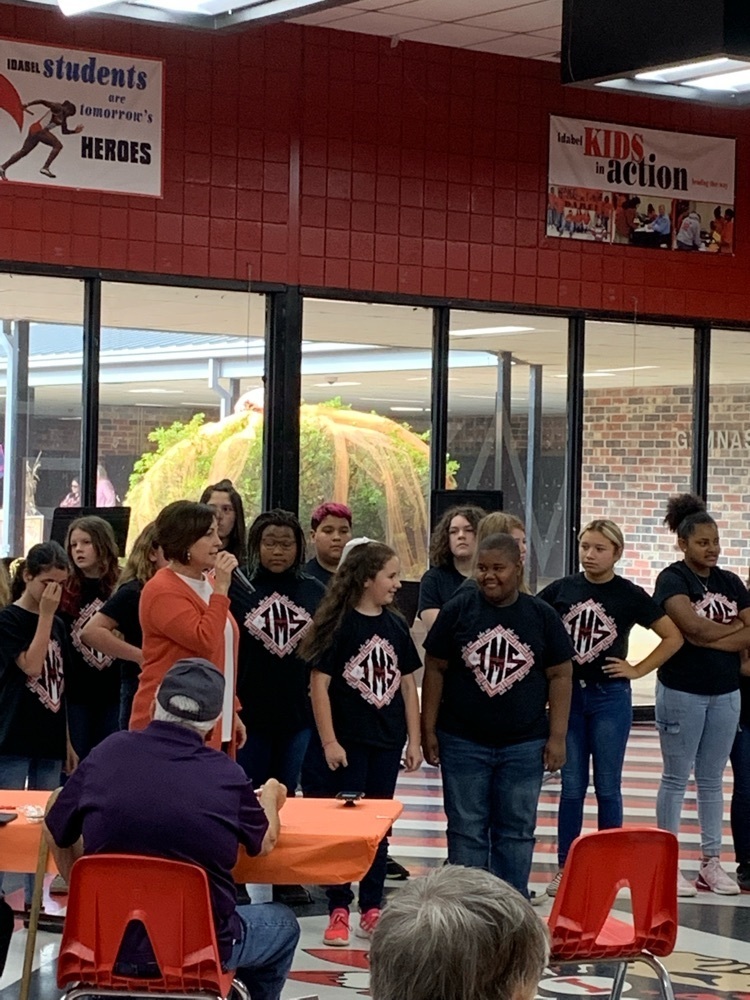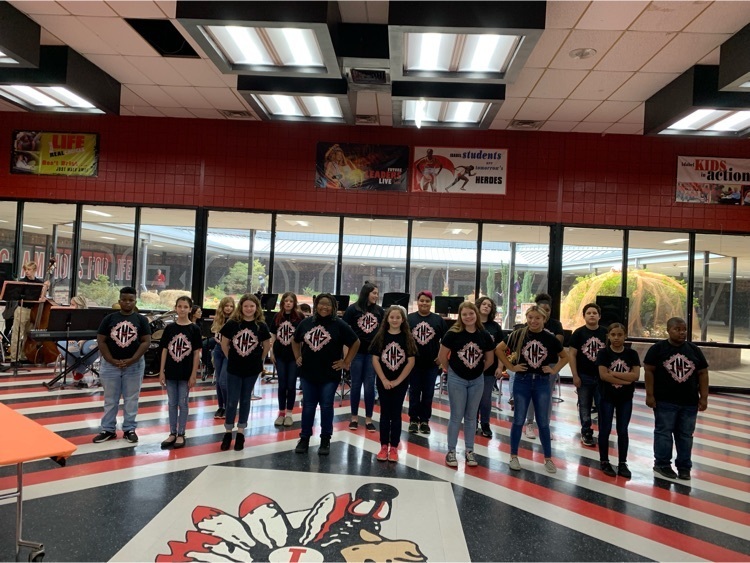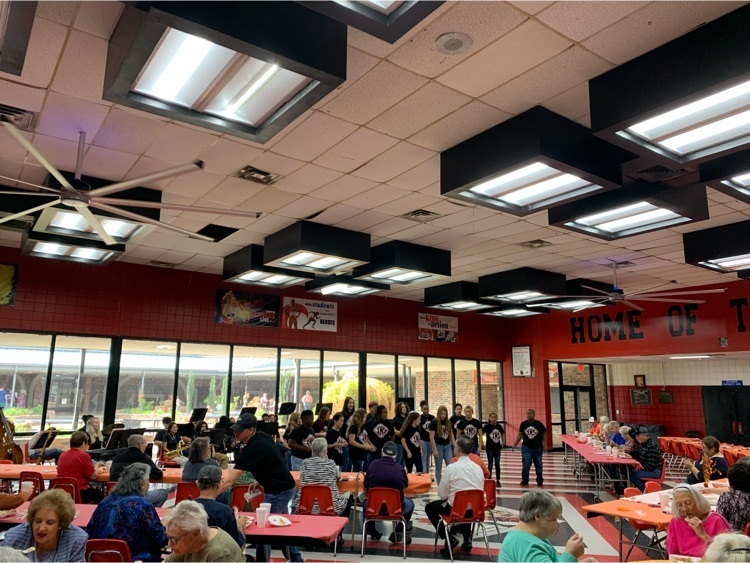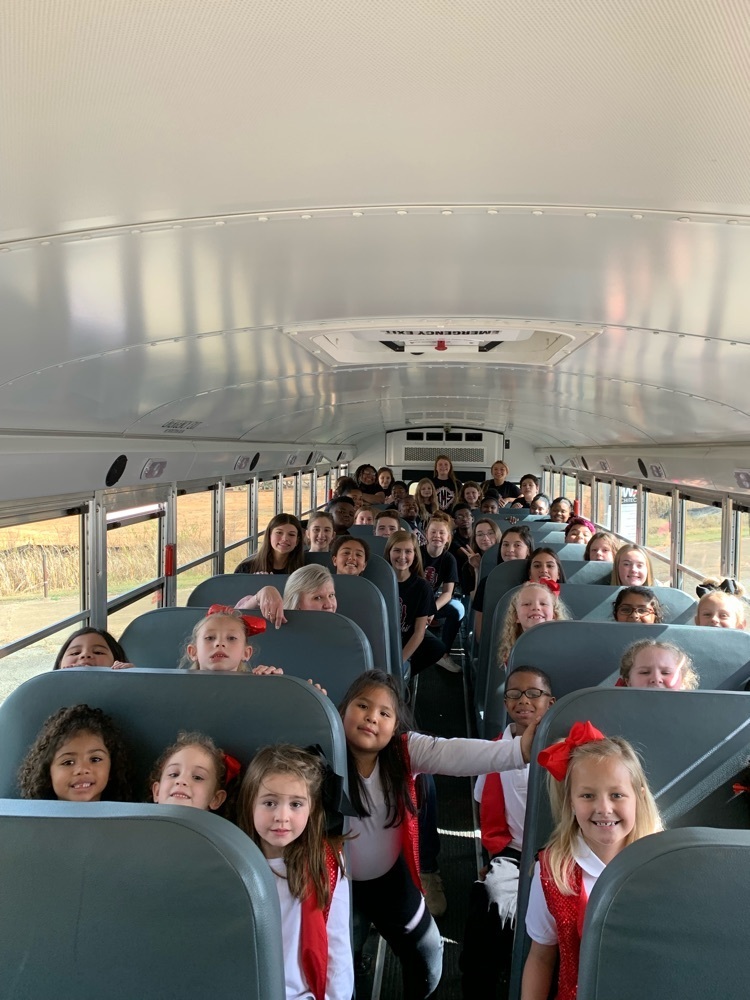 8th grade Lady Warriors won 2nd place at the Hugo Tournament #Imswarriors #ipswarriors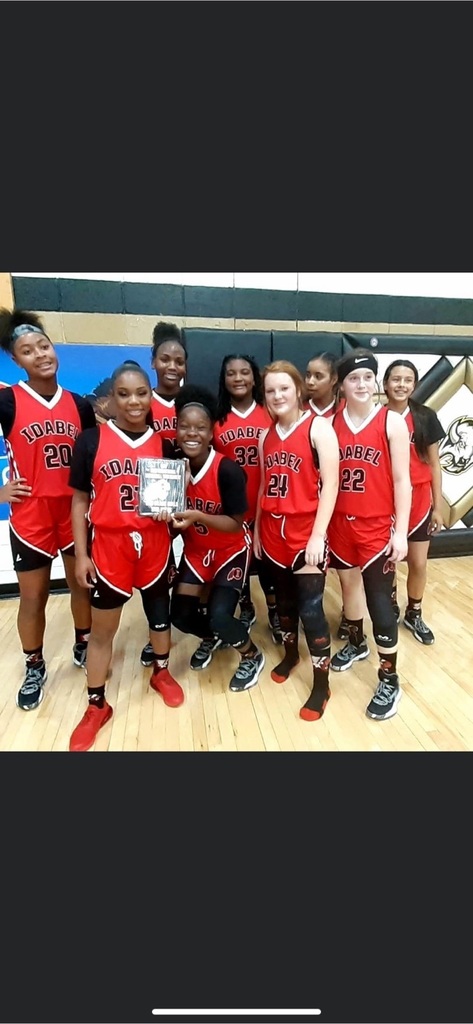 #imswarriors good start in the first quarter.

IMS LADY WARRIORS are ready to take on Denison. #imswarriors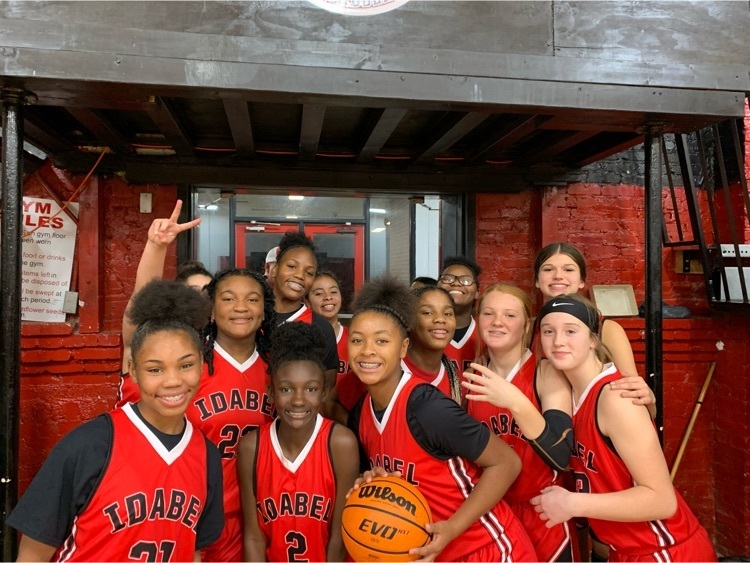 I looked out my office window to see #Imswarriors helping to clear leaves in the courtyard. We have great students and faculty. Taking pride in our school is awesome! #GOWARRIORS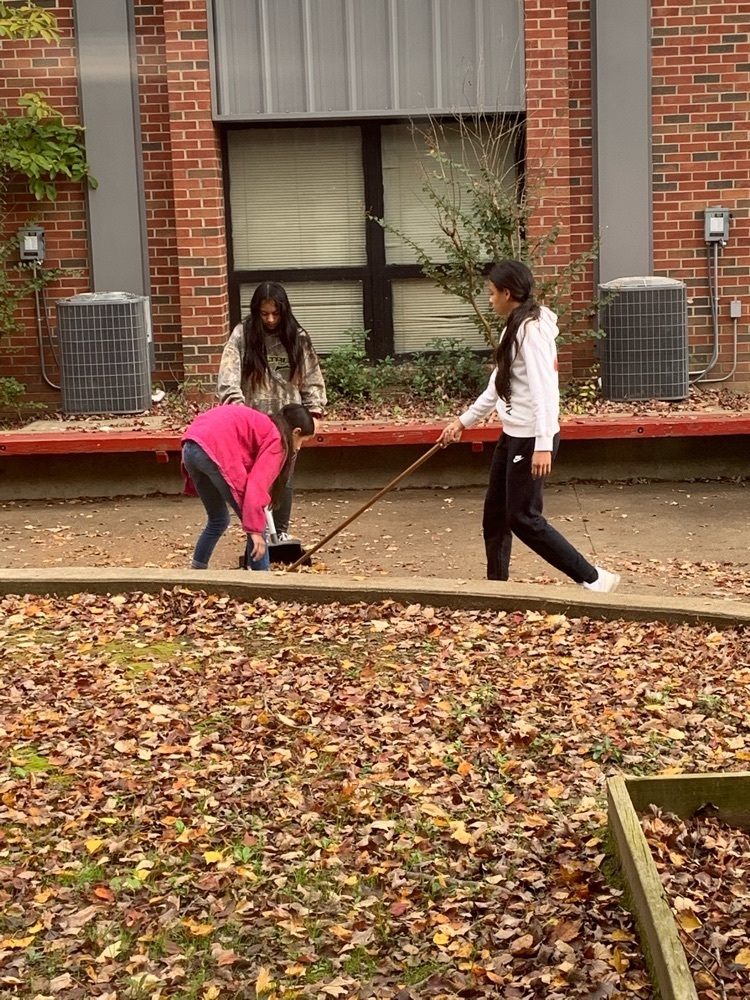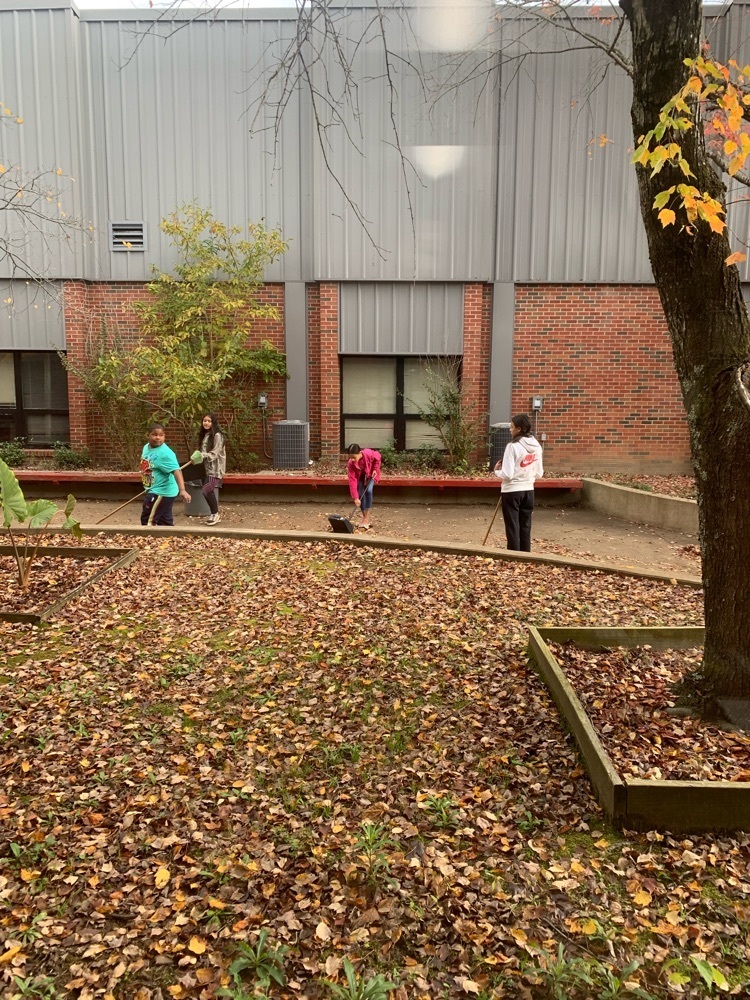 Great game #imswarriors Lady Warrior basketball beats Durant 40-17 in the Hugo tournament. #ipswarriors #preparingchampions #GOWARRIORS

#imswarriors Lady Warriors basketball at the Hugo Tournament tonight. #ipswarriors #preparingchampions #GOWARRIORS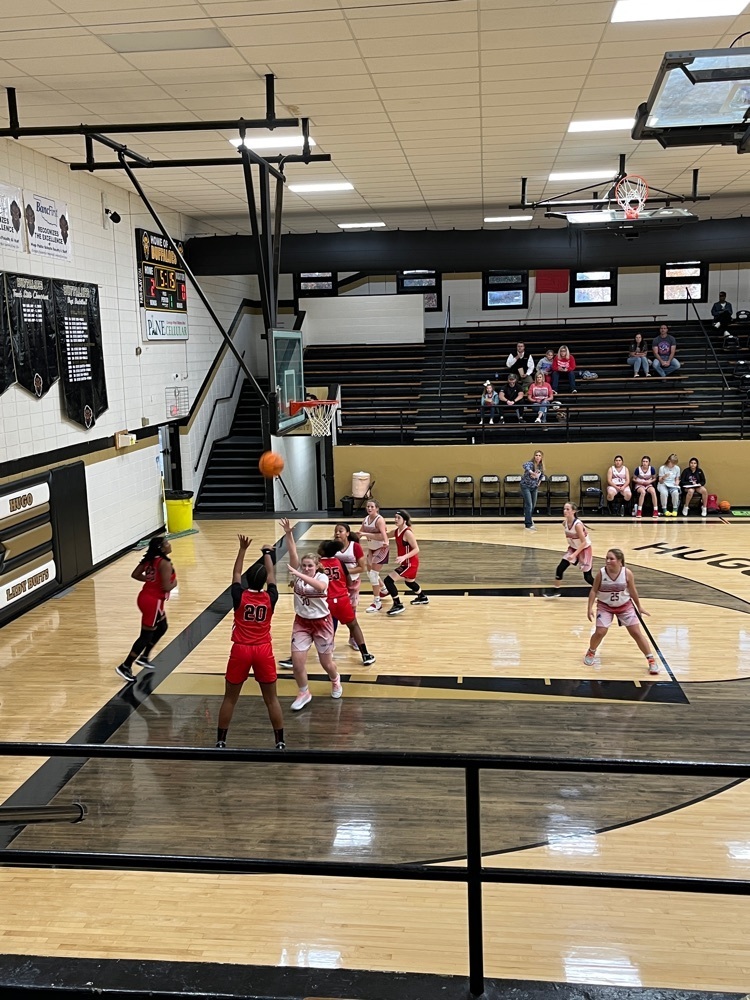 #imswarriors Lady Warriors basketball at the Hugo Tournament tonight. #ipswarriors #preparingchampions #GOWARRIORS